Expanding the Definition of Safety
When it comes to mobility, "Safety" has always been defined in terms of keeping occupants safe in the event of a crash. As we move to the era of shared and autonomous vehicles, the risk of accidents will decrease, but occupants must also be protected from viruses, pollution and other pathogens that could enter the cabin via outside air, materials in the vehicle and from previous occupants.
In December 2020, we conducted a global survey to understand consumer pain points and beneficial features they want in vehicle interiors. One of the main findings from the survey was that consumers are very interested in hygienic features in their vehicles- not only on surfaces, but also to disinfect and sanitize the cabin air. This is very relevant as we move to shared mobility and we see these concerns remaining relevant even after the pandemic subsides. Learn more about the findings of the survey here.
The Asahi Kasei Healthy Car portfolio addresses these concerns with innovations in polymers, textiles and electronics to expand the definition of safety today and in the future.
Low-VOC Polymer Technology
In the past, "new car smell" was viewed in a positive light. Today, we know this is caused by off-gassing of the volatile organic compounds (VOCs) used in the production of plastics, textiles, and other materials in the vehicle. As extended exposure to VOCs is now known to be harmful, the industry has made great strides to reduce the level of VOCs in a vehicle. With Asahi Kasei's innovative polymers, you can meet the demands of today's automotive specifications and market needs.
In addition to low VOCs and low fogging properties, SoForm® is a soft touch polypropylene that also eliminates the need for soft touch paints, which contributes to a reduced carbon footprint. This material can be used in door panels, map pockets, interior mirror housings, instrument panels, glove box, seats and console areas.
The polyacetal TENAC™ features reduced formaldehyde emissions and the ability to color with different pigments, including metallics. The material can be used for door handles, seat adjusters, curtain airbag clips, seatbelt "Press" buttons and Infotainment frames.
Sage Automotive NEXXEssentials
NEXXEssentials™ is a forward-thinking mobility interiors platform that brings innovative, safe and functional technologies to the interior and elevates the mobility experience. NEXXEssentials allows complete customization for each vehicle, while maintaining safety, functions and comfort that elevate your mobility interior.
Providing a choice of features to protect the occupants of vehicles, without sacrificing durability and comfort include:
Anti-Bacterial, Anti-Fungal, Anti-Microbial: With a fabric that beats bacteria, say goodbye to odor, mold and mildew
VOC reduction: Uses activated carbon to create a VOC-adsorbing coating that retains VOCs in equilibrium to their surroundings. Reduction of VOCs creates a healthier in-cabin experience
Repel: Can make any fabric repel liquids: water-based or oil-based
Release: Even when a stain makes it into the interior of a fabric, release makes it easy to clean up
Odor Control: Our advanced technology improves air quality and fights odor-causing mold, fungus and bacteria to prevent and actively reduce irritating, lingering smells
Waterproof: FXC®, Fabric for Extreme Conditions, is engineered to be a barrier against liquids passing through fabric.
Senseair CO2 Sensor
Several studies have been published showing that even moderate elevation of the indoor carbon dioxide level (CO2) affects our cognitive performance. Such as information usage, focus, activity, crisis response, and reaction time. This has a direct relevance on traffic safety. A study of airplane pilots [Allen 2019] shows that the pilots make 50% more mistakes when exposed to 2,500 ppm carbon dioxide compared to 700 ppm in 3-hour flight simulator tests.
Cars running with the ventilation system in recirculation mode normally reach above the fresh air limit of 1,000 ppm within a few minutes. The carbon dioxide level normally stabilizes between 3,000 and 10,000 ppm depending on occupants and cabin build. These are levels that make the driver drowsy, and reduce the cognitive skills and safe operation of the vehicle.
A single low-cost, maintenance-free (by non-dispersive infrared gas absorption spectroscopy) CO2 sensor integrated in the cabin ventilation system can regulate fresh air intake and recirculation ratios to eliminate driver performance degradation due to elevated carbon dioxide building up. In addition, the same CO2 sensor will allow for reliable detection of left behind children, or pets, potentially saving lives.
Crystal IS UV-C LEDs
Air purifiers remove particles and other pollutants from indoor air using cartridge filters to trap contaminants. These High Efficiency Particulate Air (HEPA) filters are capable of removing 99.97 percent of airborne particles, however HEPA filters do not remove the volatile organic compounds or small pathogenic micro-organisms, like influenza.
Filters create large pressure drop, which needs to be compensated with larger, faster fans, increasing noise and power consumption, both of which are not an optimal for a vehicle HVAC system. In addition, most filters do not stop viruses, and those that do keeps them active on their surface, creating a health and safety hazard when changing filters.
UVC disinfection remains the sole proven, practical and cost-effective solution for addressing true microbial safety. Klaran WD UVC LEDs provide on-demand ultraviolet (UV) light in the ideal germicidal wavelength range to ensure consistent, reliable inactivation of viruses and bacteria. Studies have shown Klaran UVC LEDs are effective in inactivating viruses such as Influenza Type A, H1N1 and SARS- CoV-2, the virus which causes COVID-19
Integrating UVC-LEDs into a vehicle HVAC system can provide a safer and more effective solution for improving cabin air.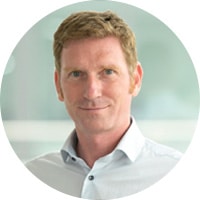 Hauke Witting
Senior Business Development Manager Automotive
Asahi Kasei Europe
Tel: 49 (0) 211 33 99 2000
Hauke Witting – hauke.witting@asahi-kasei.eu