Lightweight, efficient and safe
SunForce™ BE
m-PPE particle foam – The first-of-its-kind

Asahi Kasei introduces a cost-optimized lightweight material for the increased efficiency and safety of electric vehicles
Increased Safety and Efficiency
Lithium-ion batteries are an essential component for the electrification of vehicles. However, creating the right temperature environment for the battery consumes a significant amount of energy, so an optimized thermal management of battery packs will become increasingly important. At the same time, safety issues such as fire protection and crash behavior stand on top position at the OEMs' agenda. Asahi Kasei has developed SunForce™ BE – a particle foam based on the engineering plastic m-PPE – as a solution to these challenges.
SunForce™ BE is the first-of-its-kind material certified with the UL 94 V-0 standard.
Asahi Kasei's SunForce™ family consists of the m-PPE based SunForce™ BE (flame-retardance), SunForce™ BH (heat resistance), as well as the polyamide-based beads foams SunForce™ AM (noise insulation) and SunForce™ AS (structural performance).
In addition to this outstanding flame retardancy, the material provides superior heat insulation properties while at the same time functions as a lightweight shock-absorbing material for automotive battery packs. The aforementioned properties and features allow functions and applications fields beyond those of conventional foams. The material is suitable for applications in automotive battery packs, light-weight shock absorbers, sandwich composite cores with carbon fiber, as well as for thermal insulation applications.
High Processability and significant cost advantages
SunForce™ BE also provides significant advantages from a cost perspective: The material can be processed via steam molding, a manufacturing process that requires significantly less pressure compared to injection molding with a metal mold. The beads are filled into a mold and are then expanded and simultaneously fused with the heat from steam. The steam molding process with lower pressure allows the use of an aluminium mold, which can be produced at 10-20 % of the costs for a steel mold. Furthermore, a significant reduction of resin for the production process can be achieved, contributing to an overall cost reduction.

Allows complex & space saving product design

Processable on standard particle foam equipment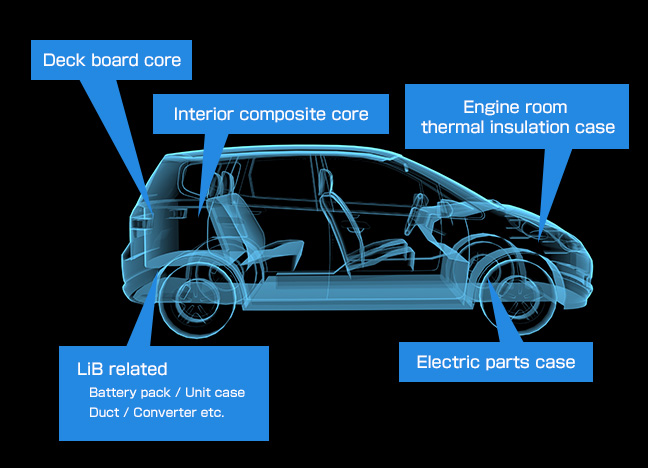 Combining excellent flame retardancy, thermal resistance and high strength, SunForce™ contributes to weight reduction while at the same time enhancing the performance of various automotive parts.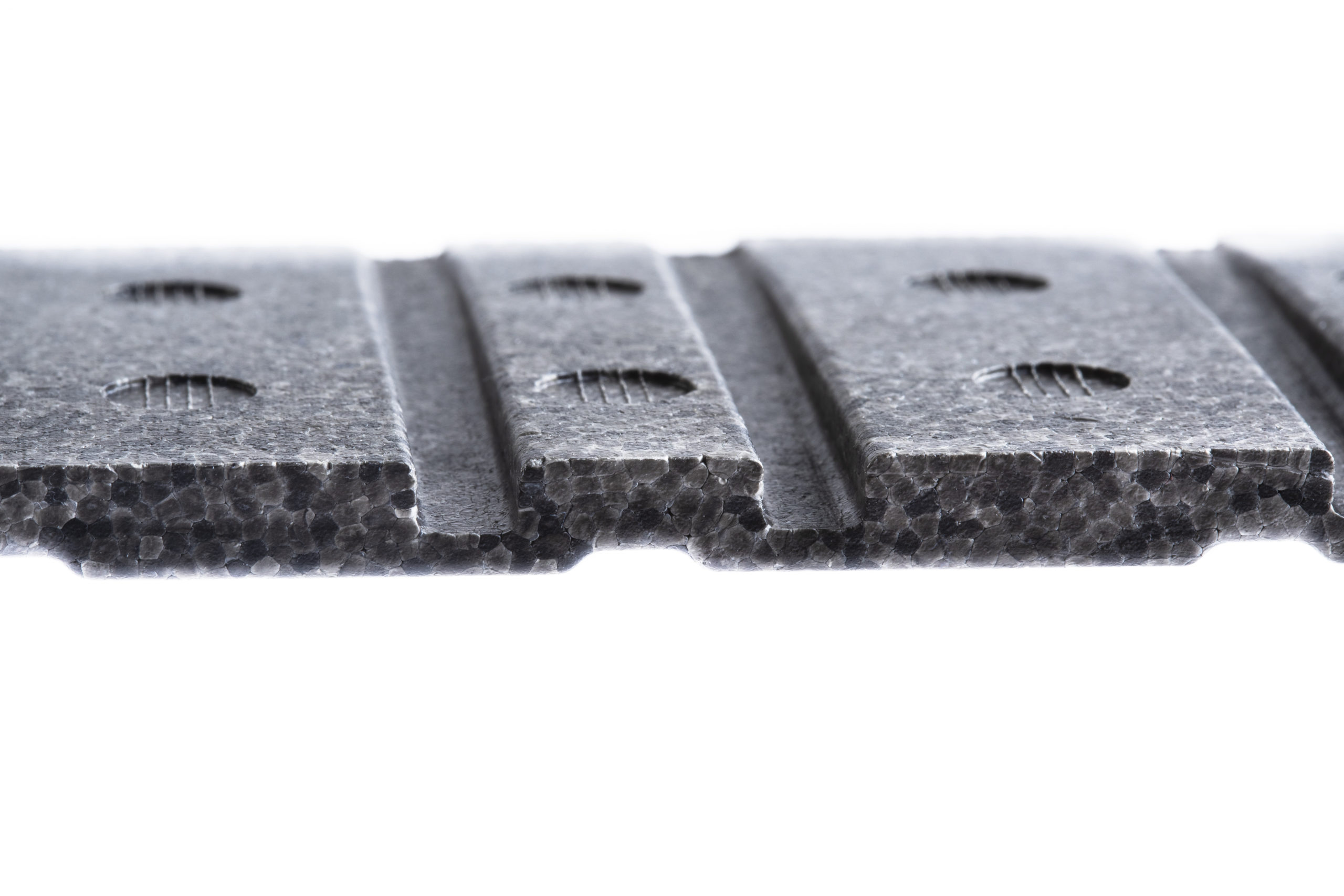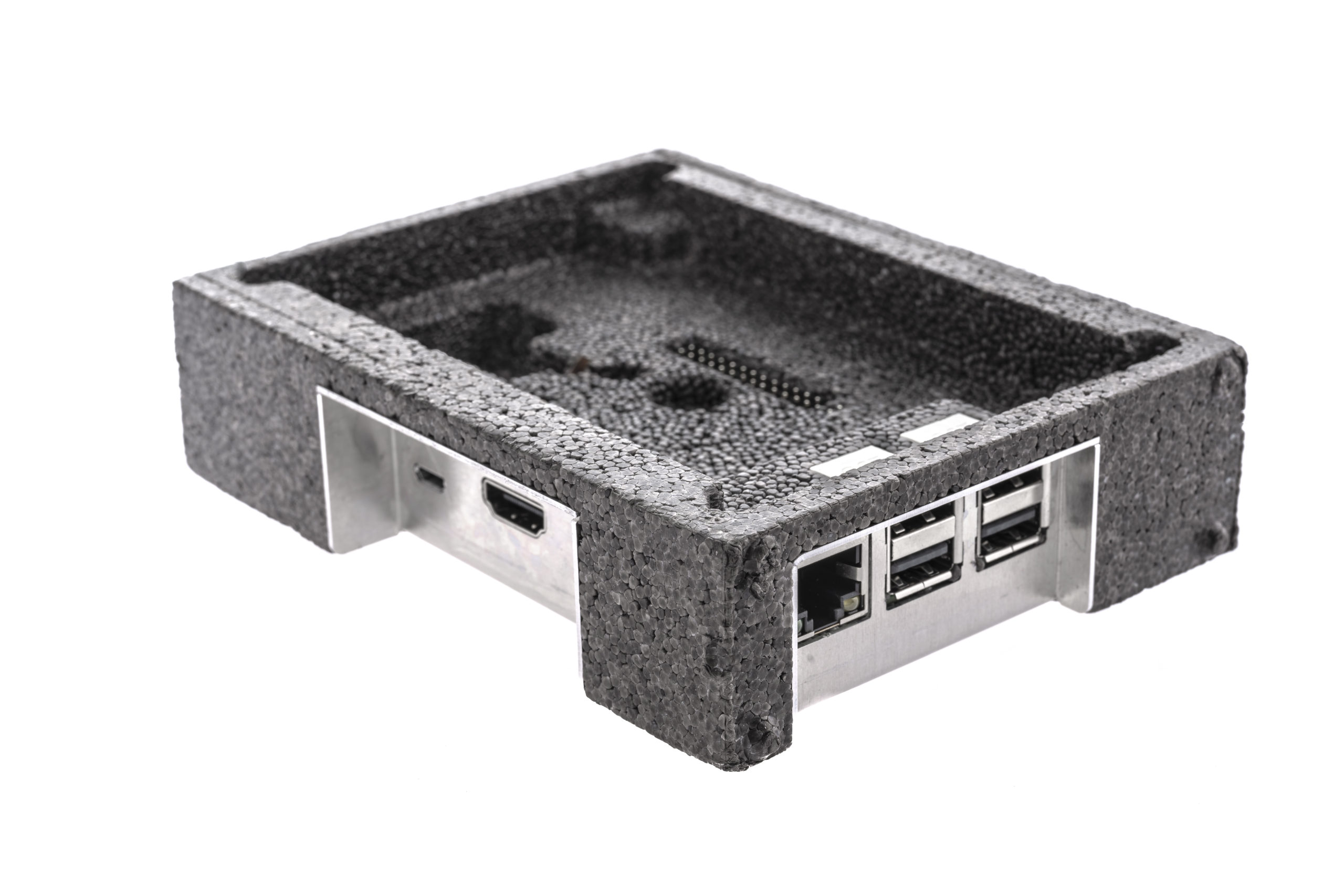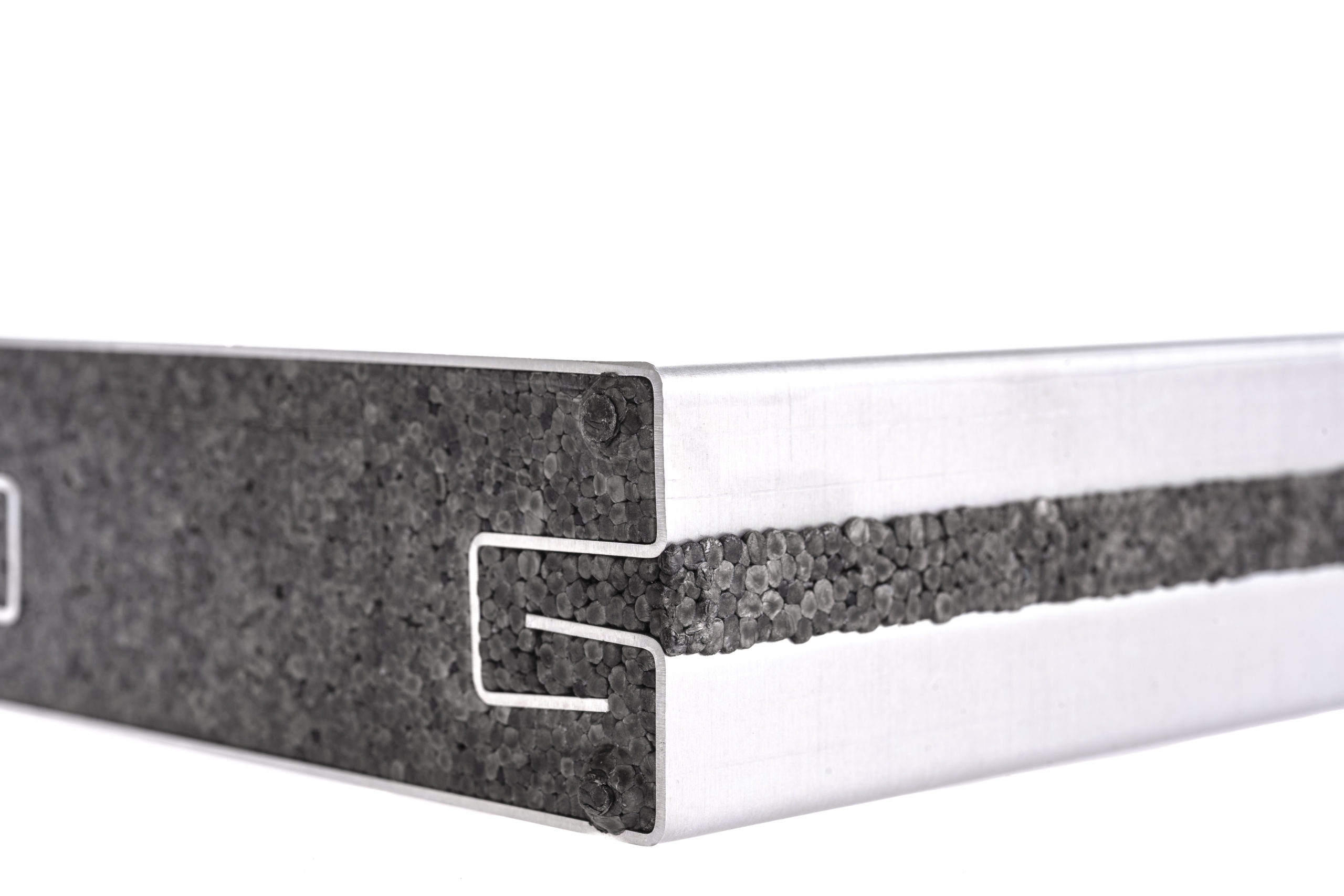 Let's Start Something new
Say Hello!